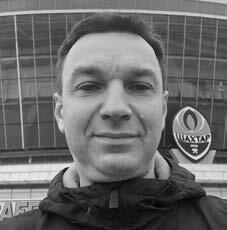 Factual effect on FC Shakhtar Donetsk
Given the invasion of the Russian Federation into Ukraine, the Bureau of FIFA Council introduced its first edition of Annexe 7 to the FIFA Regulations on the Status and Transfer of Players (FIFA RSTP) on 7 March 2022. In accordance with it, all the employment contracts between clubs affiliated with the Ukrainian Football Association (FFU) and foreign players/coaches were automatically suspended until 30 June 2022. This step was quite helpful for Ukrainian clubs because football competitions in Ukraine were suspended as of...
Why not join us?
Football Legal is an independent media publishing football law contents on a daily basis dedicated to all football law practitioners (lawyers, clubs, federations, intermediaries, football stakeholders, etc.).
Register today and stay tuned to the latest legal news.
Get started